THEATERHOTEL ALMELO (NL)
Workshops & Christmas Milonga
9 December 2017
register for workshop(s) at info@mariano-cosima.com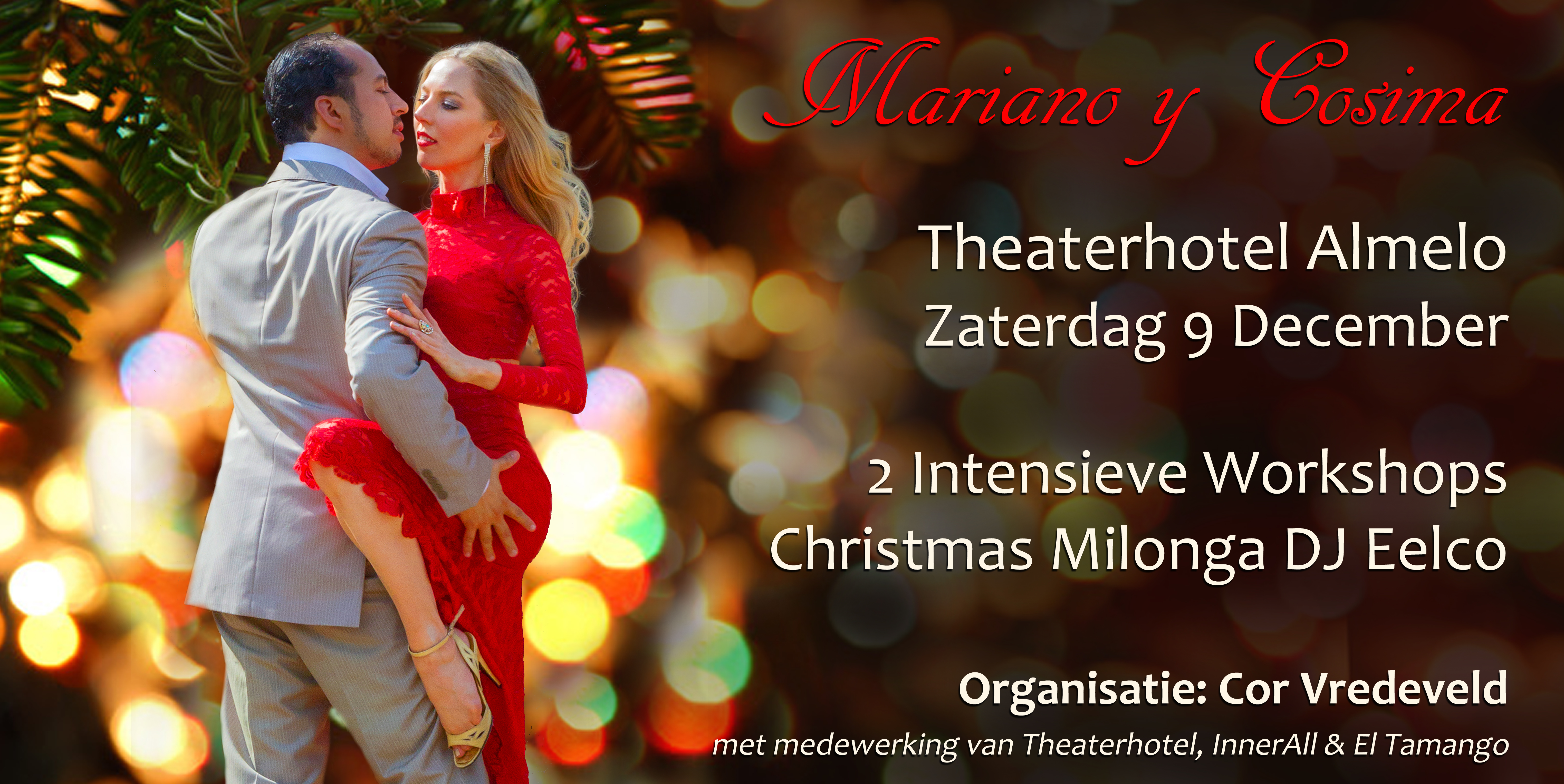 "Tango in Twente" Christmas Edition at Theaterhotel!
Workshops & performance by maestros Mariano y Cosima (Arg / NL)
Schedule
16:30 - 18:00 h Ladystyling Workshop Technique & Style
Register without dance partner | for followers
18:00 - 19:30 h Dinner
19:30 - 21:00 h Workshop Connection & Flow for couples
Register with dance partner
21:00 - 01:00 h Christmas Milonga wiht DJ Eelco | Demo Mariano y Cosima
Dresscode: glamour
Venue
Theaterhotel Almelo
Schouwburgplein 1
7607 AE Almelo

Workshops, dinner and milonga all take place at the same venue!
Practical information
You can register for the workshop(s) at info@mariano-cosima.com
The contribution for 1 workshop is 25 euro per person, for both workshops together 40 euro per person.
We hope to see you soon!
Abrazo,
Mariano y Cosima